Map of Vimanmek Mansion Museum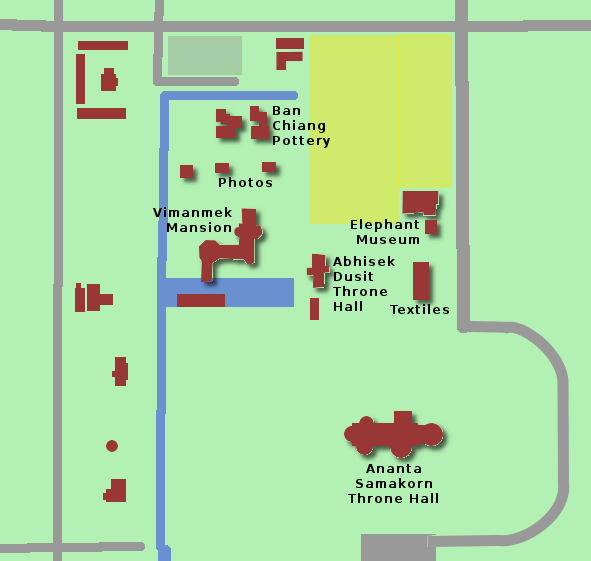 Click on a building to see more details.
Planning your visit: Since visits to the mansion itself are guided only, it's best to head there first after purchasing your ticket. After the tour, you can work your way back through the photographic exhibits, the ancient pottery, Abhisek Dusit Throne Hall, the elephant museum, and ending at the SUPPORT Foundation exhibition of textiles. This will put you right next to exit giving onto the Ananta Samakorn Throne Hall, where the Arts of the Kingdom exhibit is held.