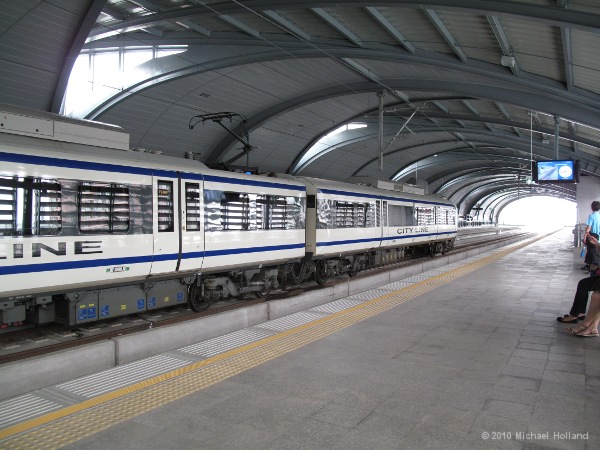 City Line train at the Phyathai Station
The City Line is a commuter rail service running on the Airport Link tracks. Unlike the Express service, the City Line makes several stops between the airport and the Makkasan City Terminal, also continue past the city terminal two more stops to meet up with the Skytrain at the Phyathai Station.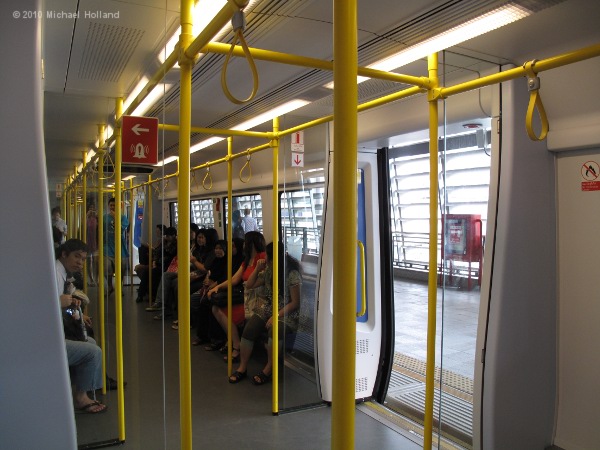 Interior of the city line train.
The City Line also uses different trains than the Express service. Instead of the plush seats, there are hard plastic benches and no overhead luggage racks. There is a large area near the doors to park your big bags, but there's no checking service.
The cost for the City Line is 20 to 40 Baht (0.52 USD to 1.04 USD), depending on the distance traveled. See the City Line Ticketing page for more information about using the automated ticketing machines.