Airport Link City Stations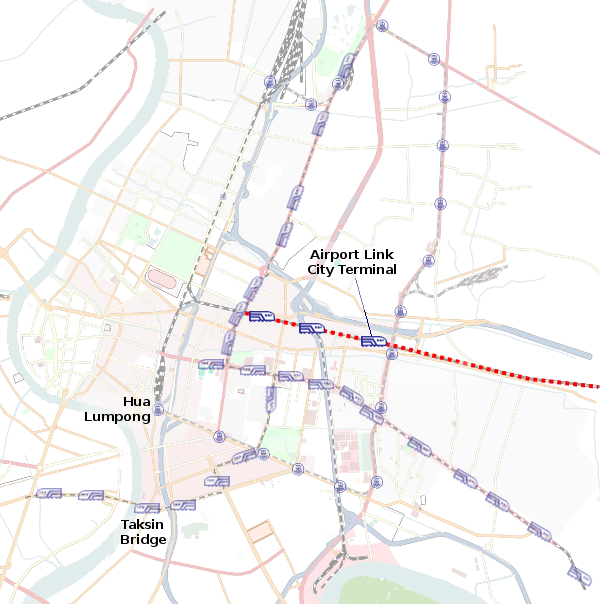 Click on the train icons for more information.
The Airport Link opened in 2010 to connect the new airport to the city center. It's useful to note that there are two separate services using the same tracks: The Airport Express is an non-stop line that runs without stopping between the airport station and the City Terminal near the Petchburi subway station. The City Line is a commuter service that runs from the airport, but makes several stops between the airport and City Terminal, and proceeds through the City Terminal to the Phayathai Skytrain station.
See the official Airport Rail Link web site for more information.