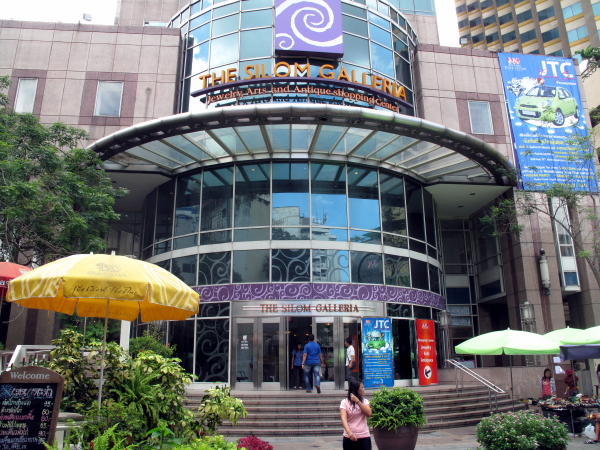 The Silom Galleria shopping mall
The Silom Galleria is a shopping mall in the base of the Jewellery Trade Center on Silom Road. It was meant to be Bangkok's premier shopping center for gems and jewellery, and while it does have a large number of shops selling these things, I wouldn't really recommend it as the best place to go if you're interested in buying some gems or jewellery. There's almost no way to know which shops are reputable.
Aside from the jewellery shops, there aren't really any other reasons to visit the mall. It has no major tenants or unique attractions. There aren't even that many restaurants inside the center.
Getting there: Silom Galleria is on Silom Road near the Surasak Road intersection. The closest Skytrain station is Surasak.