Surasak Skytrain Station Area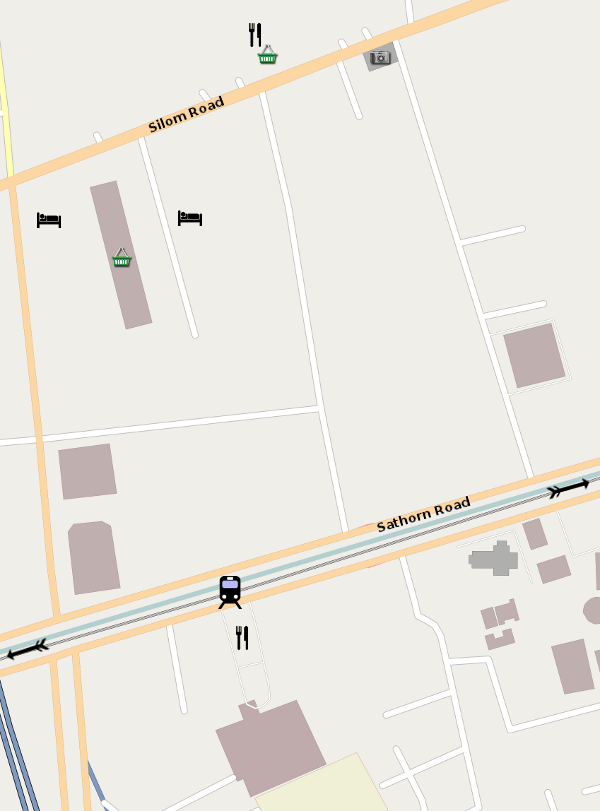 There isn't much in the immediate area around the station, but the lower Silom Road area is just a five minute walk from it. The well-known Thai-Belgian Blue Elephant restaurant and cooking school is right next to the station.
Silom Village is a small collection of souvenir shops and restaurants that can be an interesting place to poke around in, especially if you are staying in the area. Just up and across the street from Silom Village is one of the few Hindu temples in Bangkok, the colorful Sri Maha Mariamman Temple.

« BTS Skytrain main page.