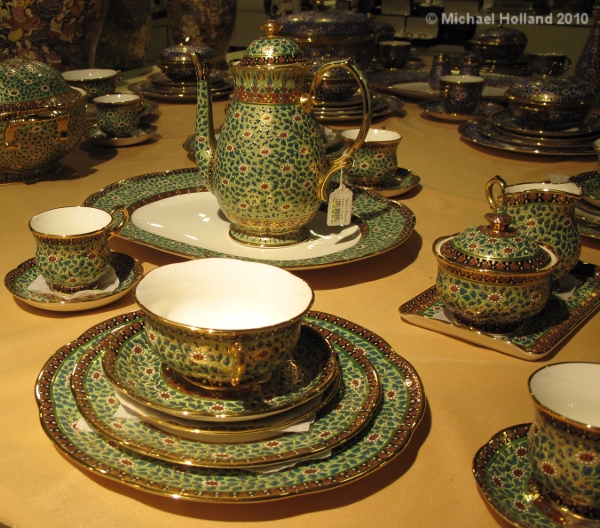 Benjarong ceramics on display at Narai Phand
Although perhaps not well known outside of Bangkok, Narai Phand is perhaps one of the most reliable names in Thai handicrafts. It's certainly one of the oldest, having been established in the 1930s as a joint venture between the Ministry of Industry and the private sector. The shop carries a wide variety of crafts, inclduding samples of some items, such as musical instruments, that are hard to find anywhere else.
The selection of Benjarong at Narai Phand is particularly good. Benjarong is a fine white ceramic that is hand painted with intricate patterns of color, and often trimmed in gold. You'll also find celadon, pewter, glass, porcelains, ready-made silk clothes, silk cloth, traditional cushions, and much more on offer.
The main Narai Phand store is now located on the ground floor of the same building that houses the Intercontinental Hotel in Bangkok's main shopping area. The store is open every day during regular shopping hours.