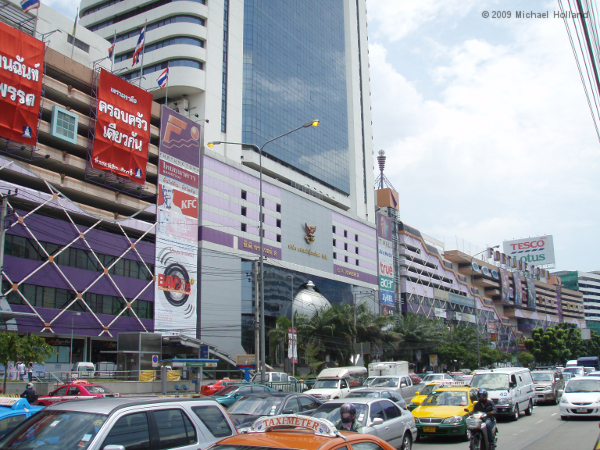 Fortune Town IT Mall
Fortune Town is not quite as big as it may appear, but it's still a large place. The building seems to extend for several blocks along Ratchadapisek Road, but it's actually quite narrow for most of that length. The mall is anchored at one end by the Grand Mercure Fortune Hotel and at the other end by a Tesco Lotus discount store. Above the Tesco, and running most of the length of the building on the third and fourth floors, is the "IT Mall".
The IT Mall comprises dozens of small shops selling a wide variety of technical gear, from components to laptops to digital cameras and all sorts of other gadgets. The second floor of the mall also has a large collection of phone shops.
A word of caution before you decide to go on a buying spree: While prices for technology goods in Thailand can be competitive, you can't assume that everything on sale will be cheaper than it is back home. While some items may cost much less, the savings on some items will be minimal, and some things may even cost much more. "Gray market" items - gadgets not yet officially released in Thailand - are almost always very expensive. If you're thinking of buying technology while visiting Thailand, know what the items cost at home before you go.
Fortune Town is probably the easiest technology center to get to in Bangkok. It's right at the Rama IX subway station. The mall and shops are generally open from 10:00 am to 10:00 pm every day.