The area around the Golden Mount is home to several interesting, sometimes quirky, sights. The area is dominated by the pagoda sitting atop the man-made Golden Mount, which is part of Wat Saket temple. Nearby is another very interesting temple structure, the Loha Prasat, or "Metal Castle". Between the two is the largest remaining section of the old city walls.
Golden Mount Area Map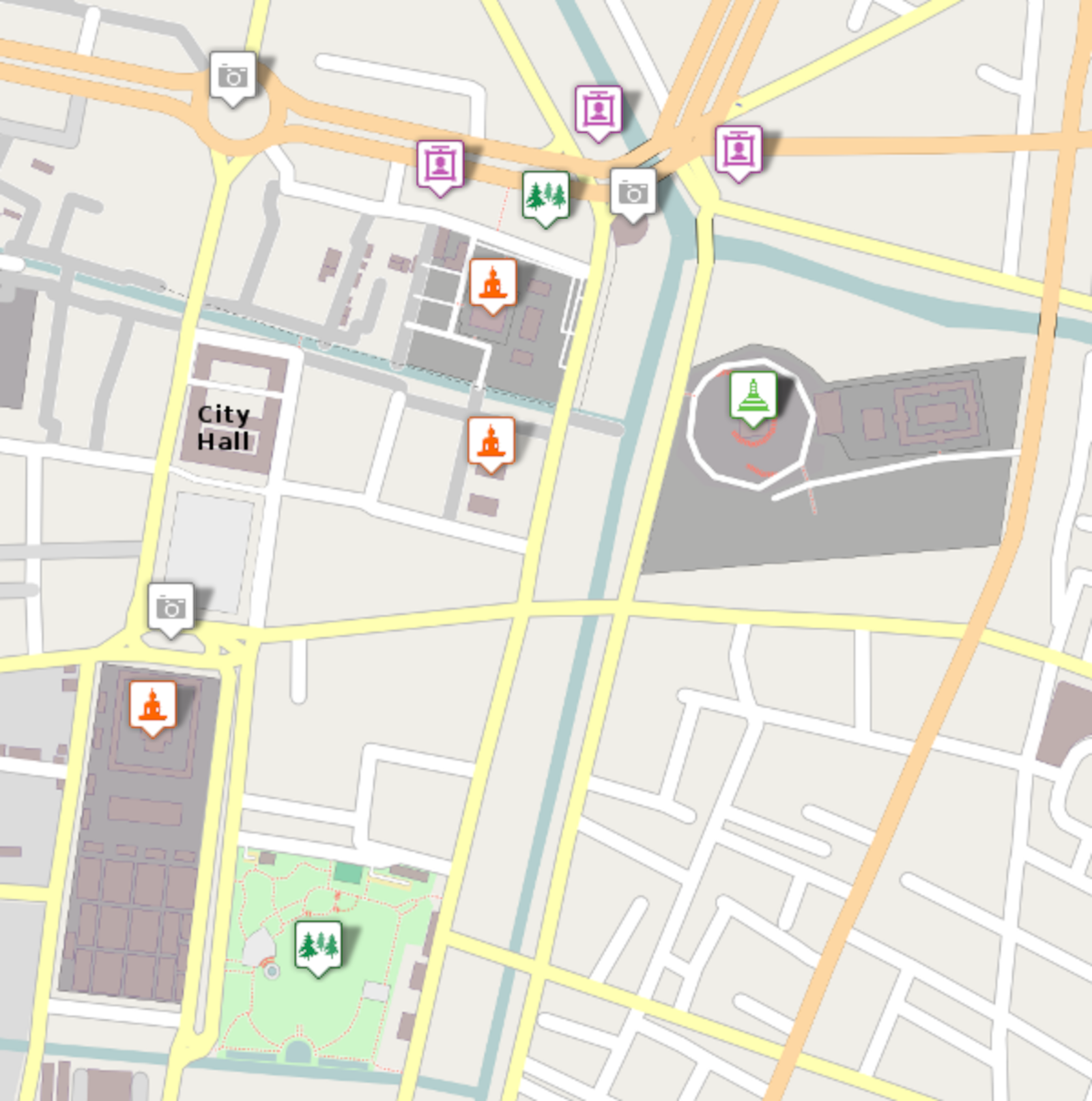 Click on any of the icons to see the detailed information page for the sight.
In recent years, there have been a number of additions to the area's sights, such as the Rama III park, King Prajadhipok Museum and most recently the Ratanakosin Exhibition Hall. You can easily spend the better part of a day in the area, which does have a variety of restaurants to relax in. Check out my walking tour of the Golden Mount area for a suggested route.