Pahonyothin Station Area Map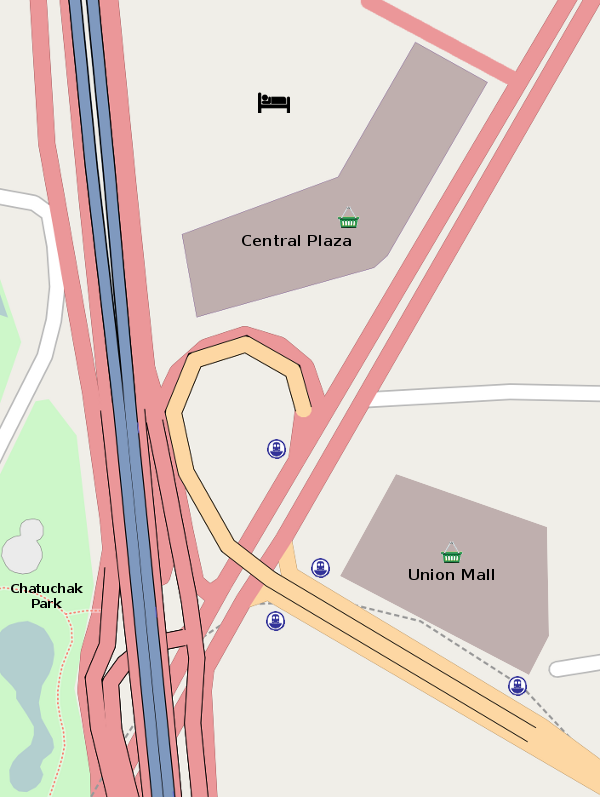 The Pahonyothin station is within easy walking distance of the Central Plaza Ladprao shopping center. The mall was once Bangkok's premier shopping destination, but now, at more than 30 years old, but underwent a major renovation will in 2011. The Sofitel Centara Grand Hotel, which is also part of the complex, will be getting a makeover as well.
Also right outside of the station is the Union Mall, a large new mall that is designed to attract a very young crowd. There are no large anchor tenants. Instead, the shopping center is full of tiny stalls and shops selling mostly fashion items.
While Chatuchak Park may appear to be quite close to the Pahonyothin Station, you have to cross a very busy highway to get to it. It's much easier to take the subway to the Chatuchak Park station, which is right inside the park.

« Subway system main page.