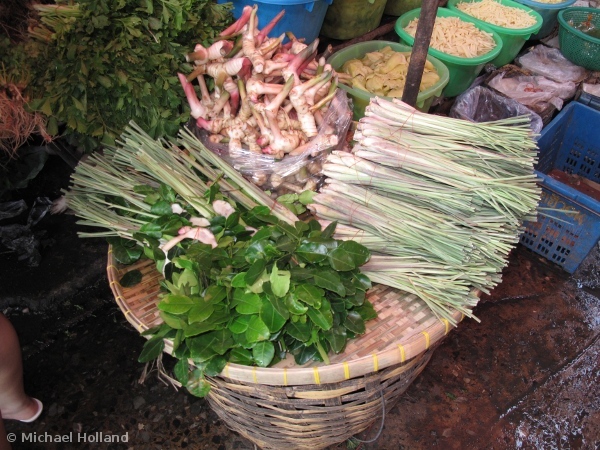 Tom Yum spices on sale in the Klong Toey market
The Klong Toey area of Bangkok is known for several - somewhat inter-related - things. Firstly, the district is home to Bangkok's biggest slum. It's also Bangkok's main sea port. This is where a great many goods are bought into the country. Some of those goods reportedly get, shall we say, "lost", on their way to the distributor and then later turn up at the district's sprawling market.
Shopping for a gray-market rice cooker is probably not something that will attract your average traveler, but the market's huge selection of seafood, meats, vegetables and fresh fruits is quite a sight, that is well worth the trip for dedicated foodies, or photographers looking to get off the regular tourist trail.
Getting to Klong Toey Fresh Market
The market is quite easy to reach using the subway. Take the train to the Queen Sirikit National Convention Center station. Leave the station using Exit 1. On reaching the street, head south toward the intersection with Rama IV Road. The market is directly ahead of you across Rama IV Road. You can use either of the two pedestrian bridges to cross the street. There's a small herb garden along Rama IV Road outside the market.
Map to Klong Toey Market