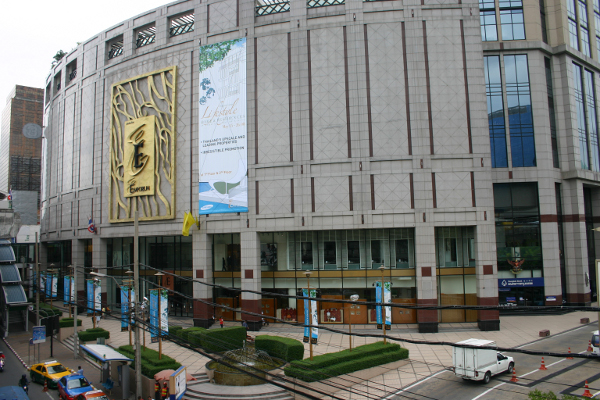 Emporium Shopping Mall
The Emporium is a five floor shopping mall anchored by the Emporium Department Store. Outside the department store are shops belonging to Louis Vuitton, Chanel, Hermes, Cartier and many more. Several restaurants dot the complex, while the top floor has a plush multi-screen movie theater. Located above the mall are the Emporium Suites serviced apartments, which are available for short or long term rents. If you're planning an extended stay in Bangkok, this is a very good place to consider. You can find out more about the Emporium at their web site.
Getting there: Emporium is right at the Prompong BTS ("Skytrain") station. There's a bridge which links the station directly to the shopping mall.