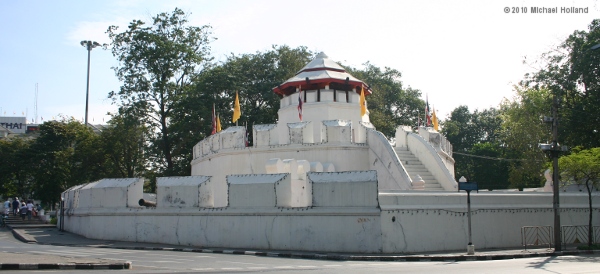 The Mahakan Fort, as seen from Rama III Park.
The restored ramparts of Mahakan Fort mark the entrance to the Royal City, or Ratanakosin Island as it's also called. A wall punctuated by 14 such forts and 16 gates once encircled the city, which was further protected by the canal. Mahakan Fort is one of only two such towers that remain from the original late 18th century walls.
A portion of the old city walls can also be seen extending from the fort down Maha Chai Road. The city hopes to turn the area between the wall and the canal into a park, but has been fighting a long battle with people who have been living there for many years.