The Victory monument area is a major bus transportation hub in Bangkok, and hundreds of shops have opened around the area selling cheap merchandise for the students and other low income people who transit the place every day. For the tourist, the major attraction is probably the Phayathai Palace a short walk from the train station.
Victory Monument Station Area Map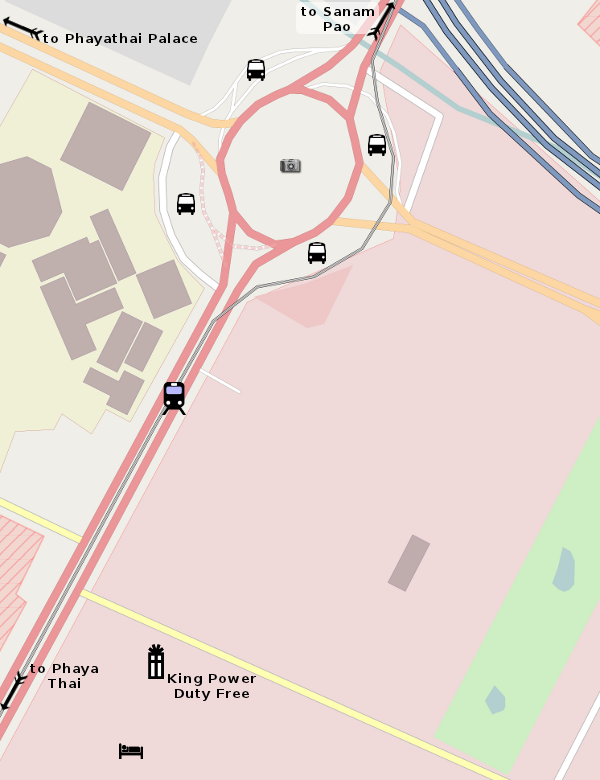 Also of possible interest to the traveler is the Downtown Duty Free shop of King Power, which is the exclusive duty free operator for Bangkok, Phuket and Chiang Mai airports. You might find more selection at the downtown shop than at the airport, and it's all in one place. Note that any duty free purchases you make at the downtown shop will need to be picked up at the airport when you leave, so be sure to bring your departing flight information with you. Part of the duty free complex is the area's only nice hotel, the five-star Pullman King Power.

« BTS Skytrain main page.