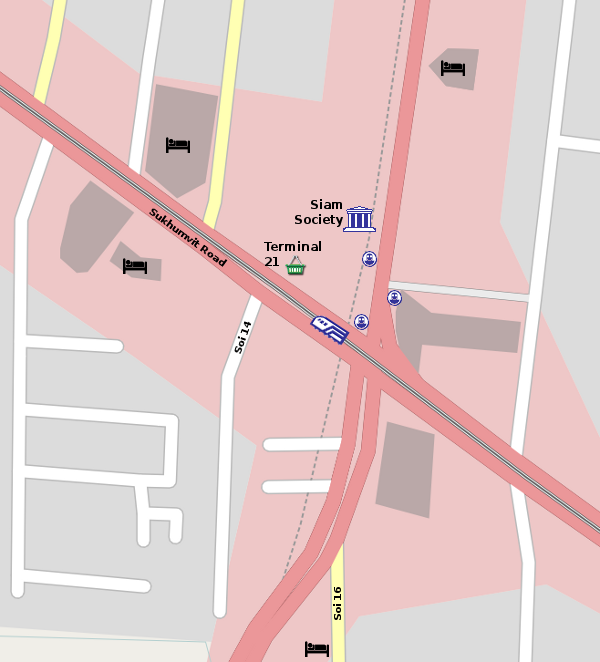 The "Asoke Intersection" area is one of Bangkok's main business centers. Actually, it's the center of many things, with a large expatriate community, several hotels, restaurants and 'entertainment' establishments. The intersections of streets - which are often jammed - are matched by the intersection of Skytrain and Subway as well.
The area is also home to the Siam Society, a scholarly foundation set up under royal patronage to promote knowledge of Thailand and Southeast Asia. On the grounds of the society are two traditional Thai houses, each more than 100 years old.
In late 2011, the area's first true shopping mall opened, the massive Terminal 21 mall, offering a large cineplex, fitness center, tons of restaurants, and even a large serviced apartment block.
There are quite a few restaurants and cafes in the area, which makes it good place to kill some time, especially if you're changing trains anyway.