Phra Arthit Pier Area Map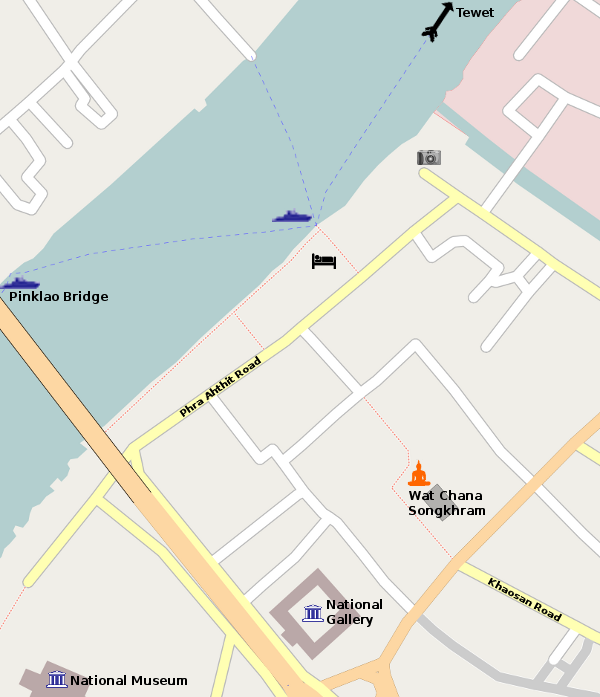 Click on any of the icons for more details.
The Phra Arthit (also called Banglampo) pier is your access point to the backpacker-set district of Khaosan, such as:
People often use the temple as a shortcut between Khao San Road and the river without ever stopping to take a closer look. Big mistake.
Along Phra Sumen road a few blocks from the Banglampu river pier is the important but seldom visited temple of Wat Bowoniwet. The Chinese style of the temple's decorations suggest it was built, or at least rebuilt, around the time of Rama II in the early 19th century. Nearby is a small section of the old city walls.
The National Gallery houses a rather uninspiring permanent collection, although the annual Art Market weekends are worth visiting if you're in Bangkok in February or March.
Built around the sprawling former palace of the second king (sort of a crown prince), the National Museum presents an expansive view of Thai history, from prehistoric settlers to relics of the quite recent past. It's a toss-up as to whether it's a shorter walk to the museum from Banglampu Pier or Chang Pier.
Not to mention Khaosan Road itself - the center of the backpacker scene.

« Chaophraya Express Boat main page.