Ekamai Skytrain Station Area Map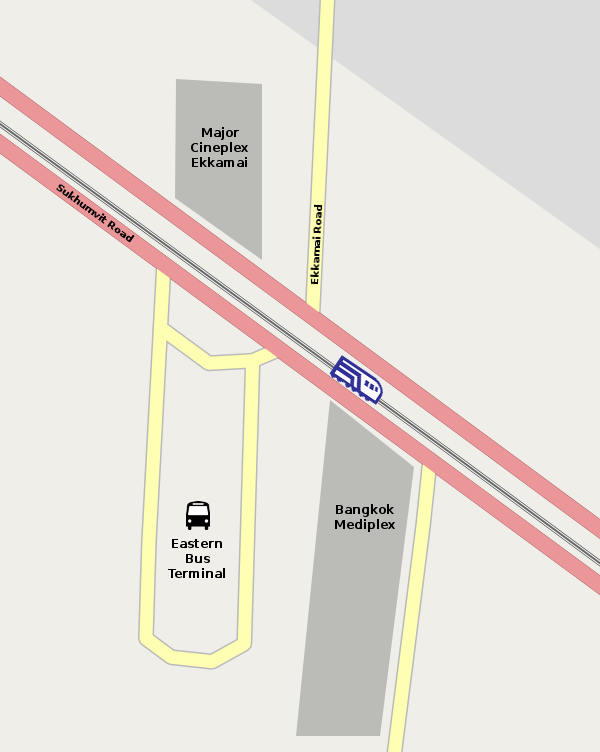 The main 'attraction' in the Ekamai station area for travelers is the Eastern Bus Terminal, where you can catch buses to Pattaya and other destinations in Eastern Thailand. The Bangkok Mediplex, with direct access from the station, is a new (in 2010) shopping mall with a heavy medical focus. There are clinics and doctors' offices on the upper floor, along with some restaurants, coffee shops and other facilities. You will find more restaurants, along with a large multi-screen cineplex, in the Major Cineplex near the Ekkamai intersection.
Ekamai Road - also known as Sukhumvit Soi 63 - and its small side-streets have many small shops and restaurants that mainly cater to Bangkok's large expatriate community. I haven't yet found a good guide to what's here, as so many places come and go.

« BTS Skytrain main page.