Prompong Area Map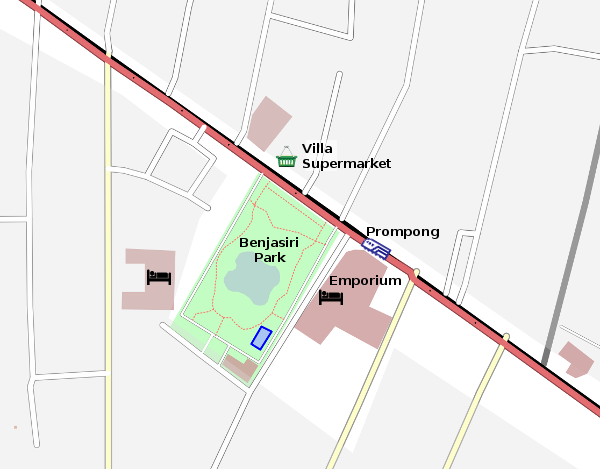 Click on any label or icon for more information.
The Prompong area around Sukhumvit Soi 33 is, in may ways, the traditional heart of the expatriate area of Bangkok. That's probably why one of the city's first 'high-end' shopping mall, the Emporium, was build here.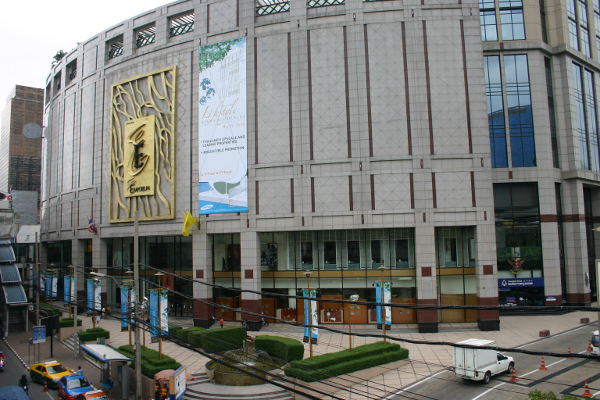 Emporium Shopping Mall
The Emporium is a five floor shopping mall anchored by the Emporium Department Store. Outside the department store are shops belonging to Louis Vuitton, Chanel, Hermes, Cartier and many more. Several restaurants dot the complex, while the top floor has a plush multi-screen movie theater. Located above the mall are the Emporium Suites serviced apartments, which are available for short or long term rents. If you're planning an extended stay in Bangkok, this is a very good place to consider. You can find out more about the Emporium at their web site.
Not far from Emporium, Villa Supermarket is still 'the' place to shop for food supplies from home. Although more and more regular supermarkets are carrying 'exotic' imported items (like cheese) Villa still stocks some items you'll be hard pressed to find anywhere else in Bangkok.